How the Journey to becoming the best software development services provider begin?
Sysres Technologies Private Limited is the brainchild of the IT professionals
Mr. Manivannan Muthu and Mr. Mohamed Thanseer who came together with the vision of offering cost-effective yet quality-oriented IT and Outsourcing Solutions to the businesses and organizations spanning to India as well as all over the world.
Being in the field of IT and working in the IT education sector by providing Oracle training, made the two founders of this company realize that there is a dearth of quality and dedicated IT Outsourcing companies as well as expertise in the country. This is exactly what motivated them to establish Sysres way back in 2011 as they wanted to share their knowledge and inspire all-round business
Launching Sysres as a premier IT and Outsourcing Company in India would not have been possible without the continuous support and encouragement from Mr. Mohamed Thahir- another IT professional who has helped in shaping this company and to promote its services.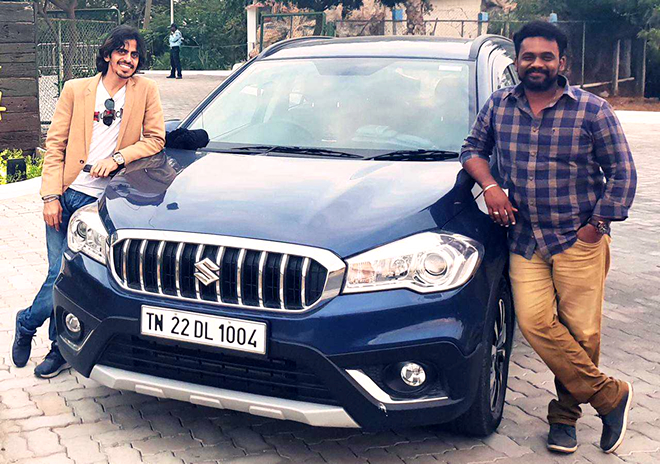 Manivannan & Mohamed Thanseer
Founders
SYSRES: ONE OF THE TOP IT COMPANY IN INDIA
We provide customized software development services that pushes you towards prosperity
We are here to help you with all your software development services such as building a company website, mobile application development or software development for your dream project. With an impeccable track record in the Information Technology (IT) and Outsourcing Industry since 2011, Sysres Technologies Private Limited has been enabling the businesses and organizations to be futuristic as well as ambitious in their work environments. We believe that our varied and out-of-the-box service portfolio is what makes our company stand out amongst our competitors in the field making us a Top It company. We believe in the ever-growing IT Marketplace it's important to have a futuristic and well-built Mobile application and responsive website. Sysres a Mobile application development company with years of experience in software development is here to make your vision into reality priced affordably for all.
We keep updating and innovating to ensure that any complexity and business requirements can be handled effectively and in a timely manner. Recruitment Process Outsourcing (RPO) is a major functional area of Sysres in which we have acquired years of experience and laudable achievements that make this us a force to be reckoned with. Having the right combination of Industry Knowledge, Technology Expertise, Digital Strategies, Competent Methodologies, and a robust team of skilled professionals. Sysres has been able to carve its niche in the IT and Outsourcing Industry.
Whether you are a startup or small/medium scale enterprise or even a well-established company in the era of technological upgrades we are here to assist you – we offer the best software development services for business of any size as well as a wide range of industries
Our Vision
Our company seeks to revolutionize the way IT and outsourcing work in India. Our vision is to become the Top IT company not just in India but throughout the world by building loyal customers with cost-effective yet customized software development services with international standards.
Our Mission
Sysres seeks to establish a lasting partnership with business and organizations worldwide by offering strategies and insight that leads to power business transformation. We provide customized software development services and outsourcing solutions making clients business solutions future-ready and sophisticated.
Business Solutions made simpler with SYSRES the top IT Company in India
Being the Top IT company We Cover all service to run your company smoothly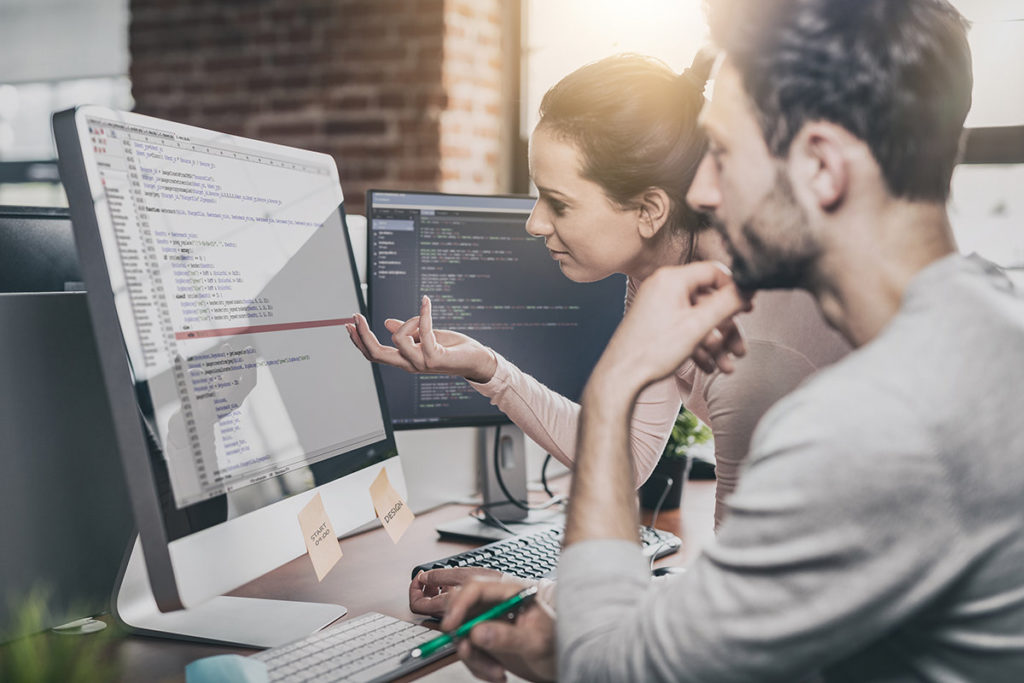 Why Choose Us
Best Software Development Service at your finger tips:
We want you to feel confident about the plans structured for your organization and be rest assured it shall be in the best interest of your firm. We have been in the Software development service since 2011 and our experts have gained a lot from working with hundreds of clients all over the world. In the context of the skill set and knowledge, we had in the IT field, as a startup we took it upon ourselves to train young minds. To this end, we started a training division to offer certified IT courses to around more than 100 professionals who have been successfully placed in the IT industry across the countries.
With the pioneering leadership of the two founders, and the constant guidance of Mr. Thahir besides the hard work of a team of expert employees, Sysres hopes to achieve newer heights in the years to come.