In today's world where all are active on social media, it's important to have an online presence. But simply have your company social media account won't make much difference. A proper marketing team is needed for your brand to build its image and also to get your message in front of your audience. Sysres is one of the Best Social Media Marketing agency in UAE – Dubai | Chennai, that assists you to increase your reach and engage your customers with expert content and management. Social media management is all about building a brand image for your company. Sysres aims to build your brand in a manner that people can relate to and make them feel connected to you. Establishing a connection via engaging activities make you different from your competition and helps in future conversions.
The Millennials have been exposed to various form of advertisements hence tends to invest only in products they feel personally connected. Implementation of a social media marketing strategy helps you shine and connect to your target audience. We provide creative content marketing services for creating engaging and relevant content for all social media platforms. Contents created for social media platforms differ from those used in blogs or article submission platforms.
Whether you have already signed up on all social media platforms or you're just set to start we shall help improve your engagement and create a brand personality across all channels on social media.Social Media Marketing(SMM) does not involve just putting random posts or pictures across social media platforms. A well thought through Social Media Marketing strategy can help you get better reach and also help in attaining better google website ranking.
Well, Planned Social Media Marketing(SMM) is important to build a strong online reputation and creating branding awareness among your target audience. Social Media Marketing is the best Public Relations(PR) strategy as this allows customers to feel involved in a business and always feel connected with your brand. Sysres offers various social media marketing strategy that will ensure that your business is properly positioned in the social media marketplace, which results in better visibility, better google website ranking, and increased sales.
Making us one of the top 10 content marketing services provider and Best Social Media Marketing agency in UAE | Chennai | Bangalore.
SYSRES Being the Best Social Media Marketing agency in UAE builds the Best Social Media Marketing strategy for you making your brand visible to your target audience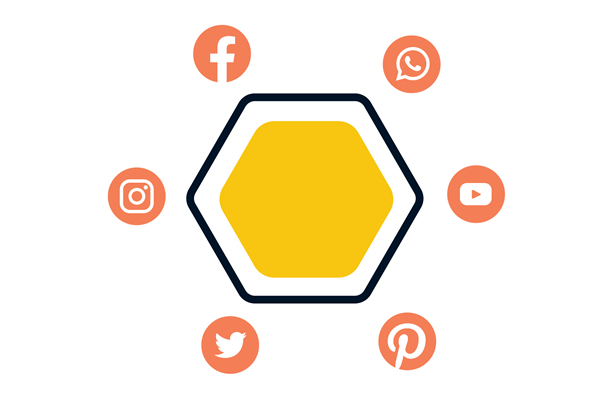 Top Social Media Marketing Strategy Made Easier With Sysres
Best Digital Marketing Service provider here to build your online presence
Social Media Marketing services have become important for every business to promote their Product and services Online to attract potential customers for their business from the pool of billions of users engaging daily on Facebook, Twitter, Instagram, and various other social media platforms across the world, also helping you in SEO. Sysres, Best Social Media Marketing agency in UAE, takes pride in the capability of providing client satisfaction to the fullest. We provide you with.
Facebook Marketing
YouTube Marketing
Instagram Marketing
Twitter Marketing
OUR SOCIAL MEDIA MARKETING PROCESS
SOCIAL MEDIA AUDIT
Social Media has many stages, firstly we understand the strategies currently used as well as get an idea on the social media trends for your industry and services.
COMPETITIVE ANALYSIS
We need to understand what your competitors are doing so we can build better strategies. Our social media experts shall always keep an eye on the market and your competitors.
AUDIENCE BUILDING
By just by having a social media account shall not get you more audience. It's important to build your audience to get better ROI. Our Social media Marketing experts assist you for reaching your target audience.
CREATIVE CONTENT POSTING
It's very important to keep your audience engaged simply posting irrelevant content shall not let you get the result you seek. Our Creative Content Writers help you create engaging Content.
BOOST YOUR POST
Our SOCIAL MEDIA MARKETING experts make sure your post is reaching out to your audience by various methods. We understand just by putting a post our jobs are not done. Get better SEO results too.
MULTI-PLATFORM INTEGRATION
We assist you to integrate with various platforms including those which are specific to your industries. Multi-platform integration helps in reaching the maximum audience and not miss out.
PAID SOCIAL MEDIA MARKETING
Our SOCIAL MEDIA MARKETING experts make sure your post is reaching out to your audience by various methods. We understand just by putting a post our jobs are not done.
PERFORMANCE AUDITS & REPORTS
We provide you with performance reports and also keep you posted ongoing on your social media platforms and also the trends of the market. Our Social Media Marketing Experts shall suggest activities based on ongoing campaigns performances.